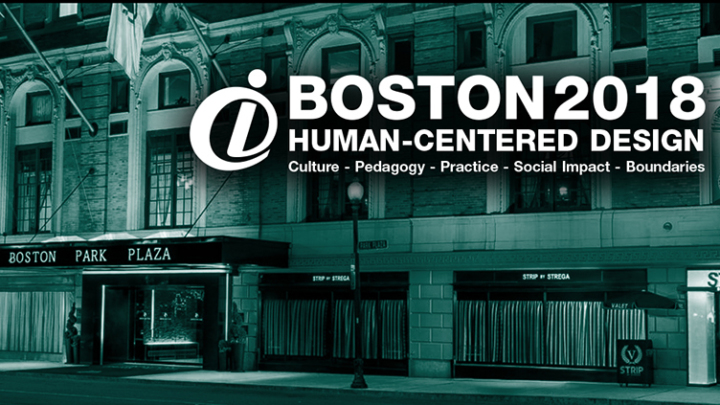 Interior Design Educators Council (IDEC) Annual Conference
Description
The Interior Design Educators Council's (IDEC) 2018 Annual Conference will focus on human-centered design and will strive to facilitate collaboration among design scholars, educators, and creators. The mission of The Interior Design Educators Council, Inc. is the advancement of interior design education, scholarship, and service.The American Society of Interior Designers (ASID) believes that design impacts lives, and collaborates with others to promote the value of interior design. Join us to elevate human health and comfort as we kick-off IDEC 2018.
This half-day program is a complimentary experience and is first come, first serve. Please register to secure your seat to engage in conversation on how design impacts lives.
ASID at IDEC | Impact of Design
Location: Boston Park Plaza | 50 Park Plaza | White Hill meeting room | 4th Floor
Wednesday, March 7, 2 – 5 p.m.
2:00 – 2:15 p.m. – Registration/Coffee
2:15 – 3:15 p.m – Keynote Presentation: Working Well, Being Well
2:15 – 3:30 p.m. – Break
3:30 – 5:00 p.m. – Panel Discussion: Shift into High Gear – Integrating Technology and Well-being in Design
5:30 p.m. – Opening reception for IDEC
Keynote Presentation
Working Well, Being Well
Design professionals have made significant progress recently in adopting sustainable building principles as common practice. While promoting physical sustainability continues to be one of our most important challenges, our community also has an opportunity to impact personal sustainability among occupants. In order to maintain optimal health and engagement, we need to expand the focus from traditional wellness initiatives to well-being, encompassing physical, emotional, financial, career, and community aspects. WELL is a performance-based system for measuring, certifying, and monitoring features that impact human health and well-being in the built environment. It marries best practices in design and construction with evidence-based medical and scientific research. Learn how to create environments that support holistic health by promoting the ability to connect, bond, refresh, and incorporate movement.
Speaker: Kay Sargent, ASID, LEED® AP, MCR.w, WELL AP
Senior Principal | Director of WorkPlace | HOK
---
PANEL DISCUSSION
Shift into High Gear – Integrating Technology and Well-being in Design
The interior design profession is at the vortex of change in this rapidly evolving society. As the client base invents and re-invents itself for the digital age, as new generations design their lives to be more connected to each other and to the eco-systems sustaining all life forms, so the demands on the interior design profession shift into high gear at always increasing speeds. Tech-influenced behaviors and processes have begun to reshape interior design, including relationships with clients, suppliers, and research universities. Designers are charged to connect essential skills and knowledge as they rethink and refine existing programs in creating interiors that deepen engagement with humanity.
This session examines the profession's deep dives into this shift by exploring technology, circadian lighting, and healthy materials —all connected to environmental and human well-being. Panelists will discuss how each topic is changing the design process, penetrating design practice and education, and innovating design projects.
Moderator: Susan L. Wiggins, CAE, Hon. IDC
Senior Strategic Advisor | ASID
Panelists