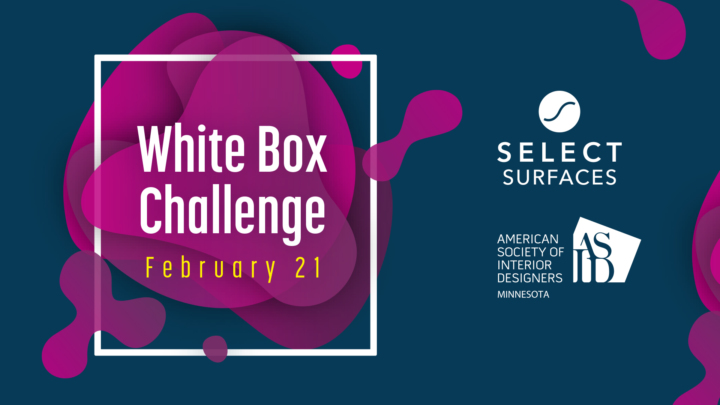 Description
Join us for this creative and mysterious design challenge. Sign up to participate, and you'll receive a white box containing a mystery item which you must use, along with any other materials you like, to create a unique work of art. You can join as an individual or get a whole team involved. Student participants receive 50% off.
In the past years, we've had astounding entries ranging from lamps, dresses, jewelry, clocks, imitation food, all the way to more traditionally framed artwork. The only limit is your creative vision!
Then, invite your friends and join us at the reveal party where you can scope out the competition, socialize with our celebrity judges, enjoy a drink, and cast your vote for People's Choice.
Only 20 boxes available so register now! Boxes will be available for pickup from the AISD office starting on Jan. 10th.
CHALLENGE RULES
The mystery item/material in the White Box is confidential until the night of the event. You are sworn to secrecy.

Contestants must use at least part of the mystery item in their creation but can add in any other materials to complete the vision.

Contestants will need to write an Artist's Statement to be delivered along with their creation. Tell us about your project but keep it under 50 words. Label your statement with your BOX NUMBER ONLY. Judging is anonymous. Do not include any identifying marks or information in your creation or on your artist's statement.

Contestants are required to deliver their creation to Select Surfaces Plymouth by February 20th at 5pm.
It's simple to take part, and most of all, it's energizing to take part in this creatively fun event!
Each creation will be judged on the following categories:
Best Use of Mystery Item

Most 'Out of the Box' Creation

Top Instagramable Creation

People's Choice
Click here to see photos from last year's White Box challenge on ASID's Flicker Page
Ticket Price Details:
$20 - Member Reveal Party Ticket
$30 - Non-member Reveal Party Ticket
$20 - Individual Participant in the competition. Receive 1 White Box and 1 ticket to the Reveal Party.
$40 - Group Participants in the competition. Receive 1 White Box and 4 tickets to the Reveal Party. More than 4 people in your group? No problem, just purchase additional tickets to the Reveal Party for $20 each.