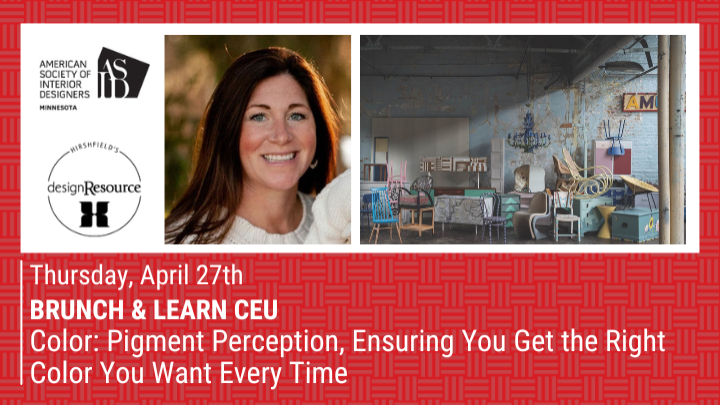 Description
Event Description:
Earn a CEU as you learn from Farrow & Ball Key Account Manager, Jessica Ritchie. She will be presenting the following 4 essential components to choosing the right color every time.
COLOR FOUNDATIONS: A brief review of Color Theory to get us up to speed on what we need to know and build on including what is color space, color systems and application of RGB, CMYK and RYB systems.
COLOR PERCEPTION: how do we see? do we all see the same? Challenges in seeing colors and creating color combinations.
MAKING OF A COLOR: review pigments & dyes, what they are, history, uses, and limitations for various applications in print and products.
GETTING THE COLOR YOU WANT: review of how to manage the complexities of color across various devices and media that designers now have to work with. Weather it is color online, in print, or in application such as selecting a paint color or producing a printed fabric or wallpaper.
Event Timeline:
9:00 AM - Check In Begins
9:30 AM - Presentation Begins
Presenter's Bio:
Jessica has had the pleasure of being a part of the Farrow & Ball Team over the course of the past 17 years. Through the years, she has had extensive experience in many corners of the paint and wallpaper business, from Designer Showrooms to In-Home Color Consultancy, to developing valued Paint Store partners, and everything in between. Jessica is passionate about color and looks forward to sharing that excitement with you!