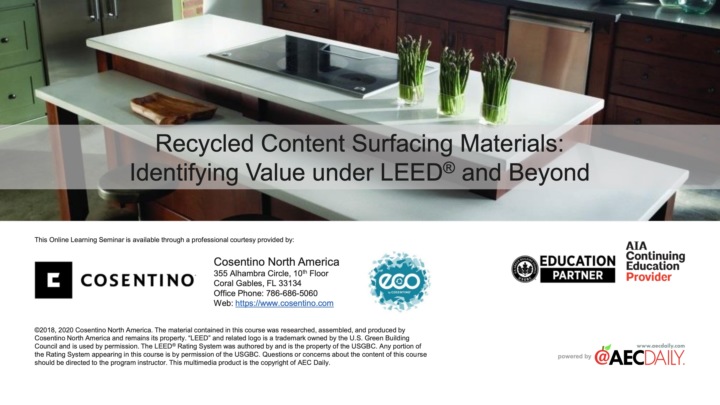 Brunch & Learn - Recycled Content Surfacing Materials
Description
Recycled Content Surfacing Materials
Join ASID MN and Consentino Group to earn 1 CEU credit and learn about recycled content surfaces and their environmental significance by identifying value under LEED and Beyond
In today's market, designers are always looking for innovative products that are beautiful, versatile, and sustainable. Glass-quartz surfacing encompasses all of these characteristics. This course describes the importance of recycled content surfaces and their environmental significance, including reducing the use of natural resources and improving indoor air quality. Traditional and recycled surfacing materials are compared, the sustainable manufacturing process is explained, life cycle environmental impact and case studies applications are discussed

Presenters:
Michelle Messer & Christine Issac of Cosentino Group.
Cosentino Group is a global family-owned company that produces and distributes high value innovative surfaces for architecture and design. This leading company imagines and anticipates design solutions that offer value and inspiration to people's lives. This goal is made possible by pioneering brands such as Silestone®, Dekton®, Sensa by Cosentino
*Please remember to include your IDCEC number when you register for credit.