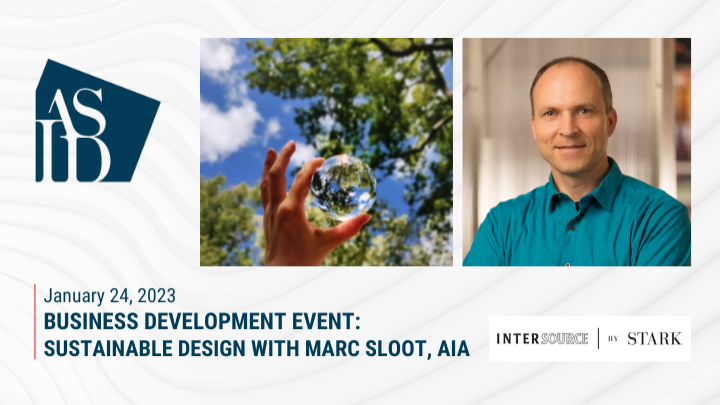 Business Development: Sustainable Design with Mark Sloot, AIA
Description
What does it take for a design to be truly sustainable?
Jargon and buzzwords can make the whole concept hard to understand.
Join us as we learn about Net Zero design and construction. Architect, Marc Sloot, of SALA Architects will share his knowledge about this exciting topic.
This program will explore the similarities and differences of two homes recently completed in the Twin Cities area. Both are achieving Net Zero Energy and Holistic Green Certification at a high level without compromising beauty or the comfort and health of the homeowners. One home is new with a modern aesthetic and the other a remodel of a 1907 Victorian.
Attend to learn more about the way our future homes will be built. It will be fun and informative!
Event Timeline:
10:00 AM: Check-In Begins
10:30 AM: Presentation Begins
Hosted By: