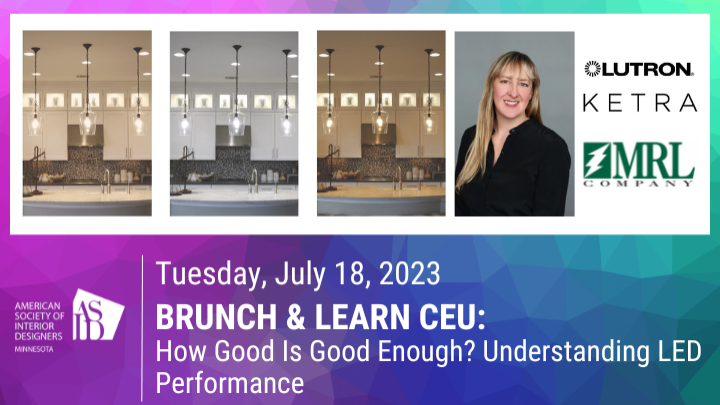 Description
Event Description:
Light plays a vital role in our experiences. It can help us feel comfortable, energized, focused, excited or relaxed. So why do we often treat light as a mere utility? A utility that just turns on and off versus a beautiful, nuanced material that evokes the same emotions we feel during a sunrise or a sunset?
Emulating these experiences in our homes is the future of lighting and we can create a unique experience by employing the dynamic nature of lighting in the home.
Join us to learn more about how light affects the look and feel of every material, and how using flexible, energy-efficient LED light sources can create comfortable beautiful and dynamic lighting environments to showcase your designs.
Event Timeline:
9:00 AM - Check-In Begins
9:30 AM - Presentation Begins
Presenter's Bio:
Molly Lee, Residential Specification Sales for MRL, joined the company in 2020. She works directly with architects, lighting designers, builders, interior designers, and other residential specifiers to expand the market and develop opportunities. Molly has previous sales and marketing experience with companies such as General Motors and Caterpillar Inc. Molly is a graduate of Purdue University.