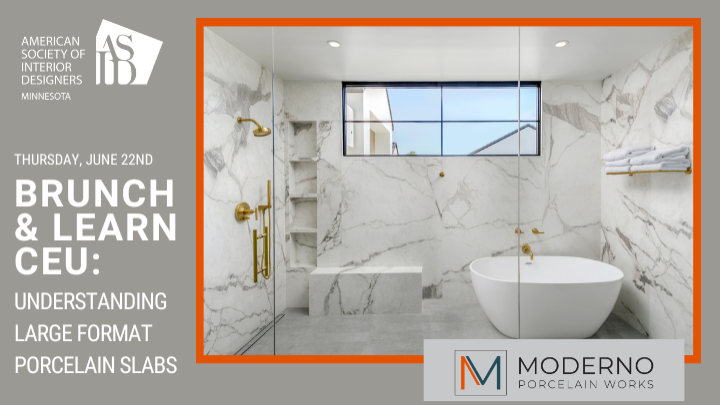 Description
Event Description:
You are invited to learn more about ultra-luxe large-format porcelain (5'x10') from the experts. Moderno Porcelain Works' showroom is filled with countless exquisite porcelain slabs and custom porcelain applications, making this carefully designed space the perfect site to be inspired.
Event Timeline:
9:00 AM - Check-In Begins
9:30 AM - Presentation Begins
More about the Presenter Alvaro Oscoso:
After walking away from his construction-engineering job, for over 5 years, Alvaro Oscoso has been a leader in the product management surfaces in the European ceramic worldwide leader, Porcelanosa. Alvaro Oscoso's biggest contributions have been helping hundreds of architects and designers specify, procure and execute their materials for their best projects in the Northeast Region, with focus in NYC Projects. As a Regional Product Manager in the A&D industry, his goals include a commitment to educate Architects, Designers, Fabricators, and Contractors on how to make successful project with the latest European Large Format Porcelain slabs. He holds engineering degrees from Italy, Spain and New Jersey of Technology and he currently lives in NJ. He has hosted the weekly Porcelanosa CEU EVENTS program for little over 2 years now, making him one of the top presenters.