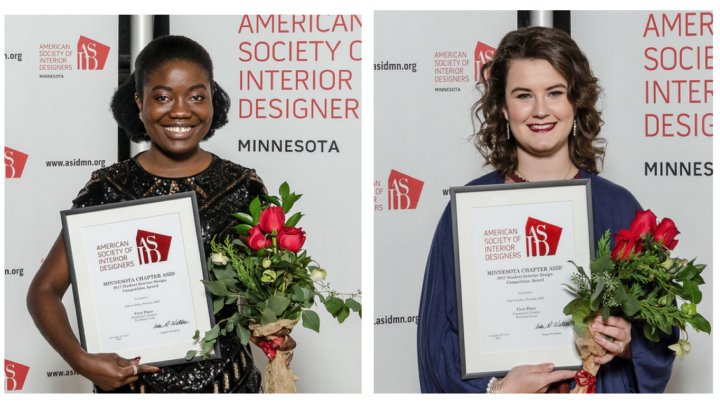 2019 Student Design Awards Submission
Description
Eligibility, Deadline and General Instructions
Eligibility: Any ASID MN Student Member who has completed at least one year of undergraduate study enrolled in a two- year or four-year accredited program of interior design. The project will be judged on creative achievement and design statement. The jury will evaluate entries on presentation skills, design and planning competency and conceptual creativity, in a blind format.
Any undergraduate interior design student project completed after September 1, 2018. Must have been completed by a single ASID student member, group projects not eligible.
Entry Deadline: All project submissions must be electronically filed by 12:00 pm CST Monday October 15, 2019. Late entries will NOT be accepted.
Entry Fees: Typical entry fees are waived for the student category.
General Instructions: Please read the general guidelines below and scroll down to complete the form and upload your project. Project must include your design statement and a project PDF including any drawings, images, floor plans, AutoCAD, renderings, and elevations which best illustrates your project. Project PDFs and statement files should be titled with the project name only. No identifying references such as your name or your school's name should be included. Be sure to check the required box for the Submission Certification at the bottom of the page. Then press the Submit Form button. Confirmation of successful entry completion will be shown on the screen after submitting.
QUESTIONS - Questions should be directed to: Info@asidmn.org or 612-339-6003.
HOW TO ENTER
Create your own template in PowerPoint and save as a PDF.
Complete the online form
Submit online form
SUBMITTAL
Submit project entries via the SUBMIT button at the bottom of this web page. Your entry will be automatically recorded with date and time of submission.
Categories: There are only two categories, Commercial and Residential. One winner will be chosen from each category.