Benefits of an ASID MN Student Membership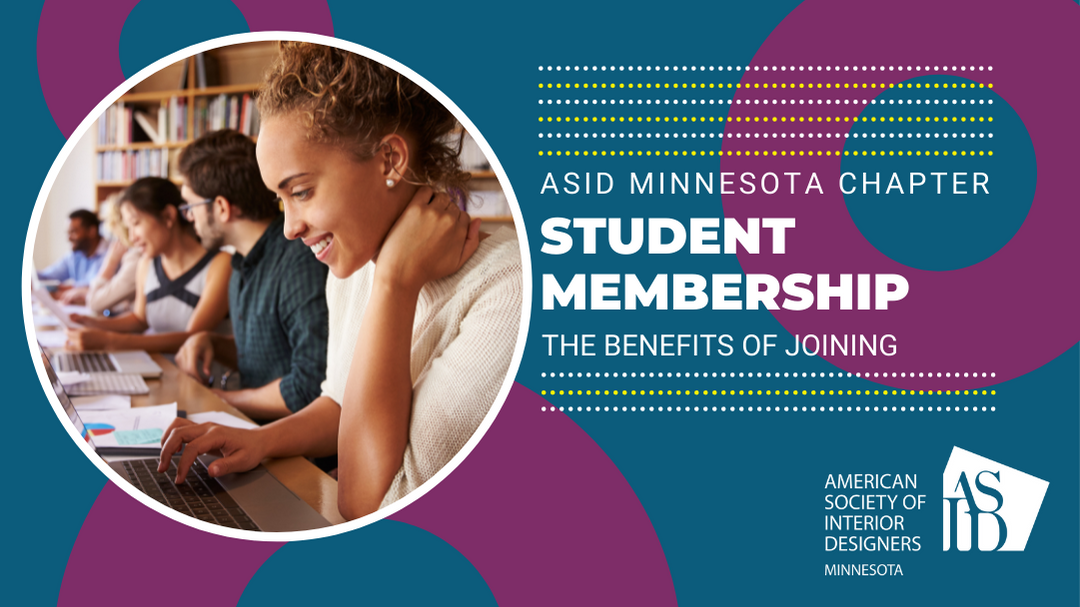 Welcome interior design students in Minnesota, North Dakota and South Dakota area!
The ASID MN Chapter Leadership invites you to be a part of an organization that strives to provide students with an atmosphere supportive of your goals and that provides you with the tools you need for success. ASID is collaborative, inclusive, committed to diversity, human-centric design and socially responsibility.
Take advantage of the many benefits student membership has to offer...
Benefits for ASID MN Student Members:
Scholarships at the National level from $5000 up to $12,000
Scholarships at the local level offered each year to a student from each of the design schools in the chapter.
ASID MN Student Design Awards
Networking with other design members and Industry Partners

Inter-Collegiate Student Networking Group
Become involved at the local level
Join a committee
Attend an event or CEU
Meet and Greets with other members
Intership opportunities
Mentorship Program
Leadership training: Attend SCALE the annual student summit
Reduced membership fee for students and Emerging Professionals

$85 one time fee to join as a student
Advance to Allied ASID upon graduation, on a sliding scale of annual dues (a five year savings of $1400)
Other opportunities include…
Start a Student Chapter
10 Student members required to start a chapter
ASID MN will give away two free memberships per college
Work with your Faculty Advisor to get started
Contact ASID MN for more info
Join an ASID MN Committee
Public Relations
Membership
Emerging Professionals
Gala
Sponsorship
Awards
Programs
Industry Partners
Community Service