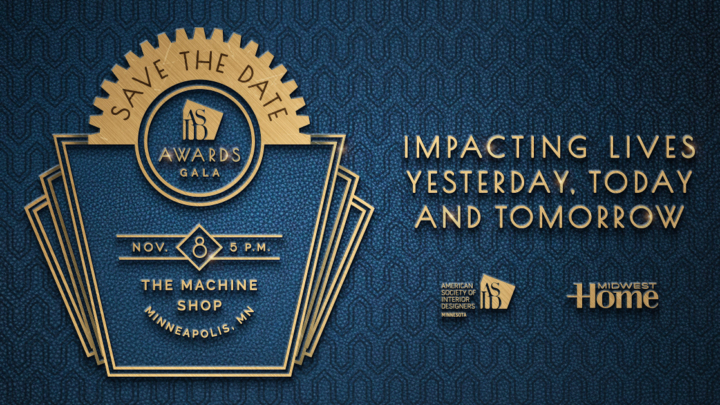 Description
Join us for an evening of fine dining, socializing and presentation of the ASID MN Awards for 2018
The ASID MN Gala will be held at the newly renovated Machine Shop located in the historic Minneapolis Warehouse District. The building, formerly the PIllsbury A-Mill, was built in 1916. Its distinctive turn of the 20th Century architecture inspired us to celebrate the emergence of the Interior Design profession. We drew from field innovators such as Dorothy Draper and Elsie De Wolfe to influence our theme of 1920-30's Hollywood glam period. We combine gritty machinery visuals and stain finery that juxtaposed the different elements from the era. It's "Gatsby/Speakeasy-esque", but with a twist!
Interior Designers are forever inspired by art, texture, pattern, color, technology, engineering and nature. We celebrate and award those who have excelled in their craft while acknowledging our roots.
RSVP By October 25th
Please see the link to our Pinterest Board and more information about the History of Modern Interior Design.
Sponsored by: