2021 Spring 4-Year Scholarship Recipients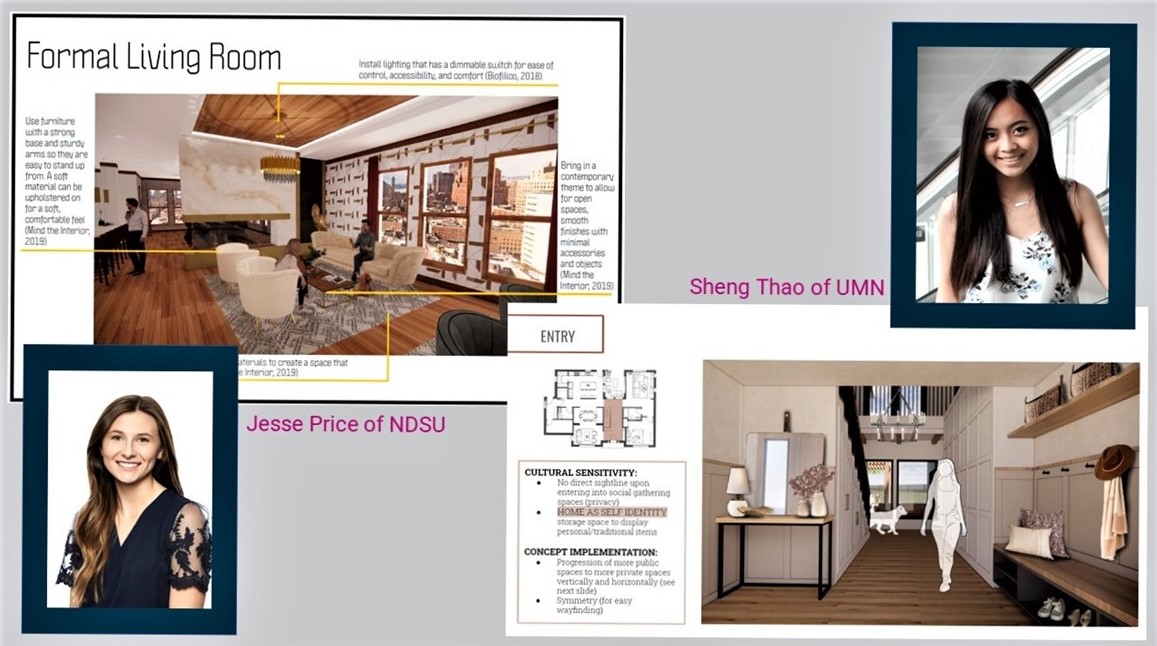 Every spring ASID Minnesota offers scholarship opportunities to the Four-Year Interior Design Schools in our chapter's region. A panel of judges composed of Interior Design faculty from each school then chooses a deserving recipient from their respective school. The scholarship is awarded on the basis of academic accomplishment, creative achievement and volunteer involvement in the college's design community. Project evaluation is based on presentation skills, design and planning competency and conceptual creativity.
This year was particularly challenging for design students, and we appreciate the hard work these designers are doing and their commitment to great design and giving back to their communities. We are pleased to announce our 2021 4-Year Scholarship recipients.Congratulations to Jesse Price, ASID Student from North Dakota State University and Sheng Thao from the University of Minnesota.
Jesse Price is an active member of the NDSU ASID Student Chapter where she has volunteered for various activities and serves as the President-Elect for the chapter. Jesse received the 2020 ASID MN Excellence in Design Award for the residential category. She is devoted to learning the profession and her devotion to the industry is evident through her work as a student and as a volunteer with ASID as well as with charitable events in her community.
Sheng Thao is a student in the Interior Design program in the School of Design at the University of Minnesota, Twin Cities. She is also the Communications Facilitator for the interior design group. She sets the standard for excellent design for her cohort at the U of MN. Sheng is able to design with the sensitivity required for culturally sensitive design and incorporate universal design, exterior design, and site context. Sheng believes it is her calling to fight racial injustices through her design work and understands how crucial it is to create inclusive environments.