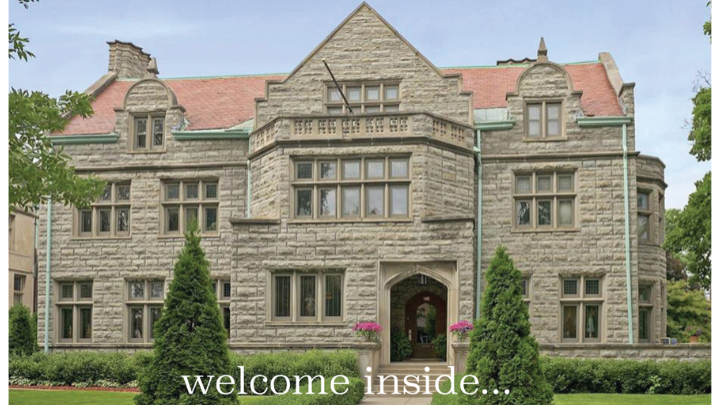 Design Home 2024: Designer Bid Process
Description
ASID DESIGN HOME 2024 BIDDING PROCESS
There are several exciting changes to the bidding process for Design Home 2024. At the request of the ASID MN Board of Directors, the Design Home committee has created an updated process for awarding showcase rooms based on "points" earned from chapter participation while also adding a new portfolio review to the bidding process. This hybrid process honors the traditions of the past while also encouraging participation from newer and younger designers as well as designers who, for whatever reason, have not been able to volunteer to earn participation points.
For Design Home 2024 three rooms will be awarded by a blind portfolio review conducted by an independent panel from another chapter. 20+ additional spaces will be awarded on the traditional point system detailed below. With nearly 30 rooms available, including the unique kitchen opportunity, to the grand salon, music/living room, cocktail bar, a children's room, unique primary suite, billiards room, multiple bathrooms and guest suites, and even a hidden speakeasy, design opportunities are truly endless!
This once-in-a-lifetime showcase is a unique marketing exhibition designed to connect your business with the community through print, live events and digital marketing. Be part of the transformation as we celebrate the best of remodeling inspiration, interior design, and preservation craft. We encourage everyone to consider bidding on a space and encourage all designers to also submit their portfolios. This is a fabulous home with multiple opportunities for all designers to engage and show their creative voice.
Click here for a virtual tour of the home.
Participation Requirements
Be an ASID Interior Designer member in good standing (Current on dues)
Note: IP membership does not qualify for room assignment but sponsorship opportunities do exist, so contact Shane Spencer, ASID MN Sponsorship Chair for more information at ASIDMNSponsorship@gmail.com
Room Bidding Process (based on prior procedure)
Tour the home or send an associate.
Select four spaces you would like to work on
Submit Bid Sheets to the ASID office by July 1, 2023
The bid sheet will have direction for rooms of choice, your openness to work with other spaces/interior designers, along with a breakdown of how to record your points.
Participation Points
Points are calculated based on the following involvement:
President of the Chapter (10 pts)
Board Member (5 pts)
Committee Chair/Co-Chair (5 pts)
Committee Member (3 pts)
Member (3 pts)
All points are verified by the ASID office. To account for the challenges of Covid, ASID MN will be tabulating points based on the last 7 years instead of the standard 5 years. If you dropped your membership during Covid and opt to rejoin, you will retain your previously earned points.
Room Assignment Procedure
• The committee uses Participation Points to determine awarding of rooms and sorts submissions based on points earned. The designer with the highest number of points will get their 1st choice of room. The committee then looks to the designer with the 2nd highest number of points. They will be awarded their 1st choice of rooms unless it is already selected, in which they will be awarded their second choice of rooms, and so forth. It is the committee's goal to award each designer one of their top 4 choices, but as some rooms are more sought after than others it is not always possible.
• Rooms will be assigned on July 10, 2023. If we need to offer you another space we will need to reach you by phone that day. Please make yourself available to receive our call. If we cannot reach you, we will move on and offer the space to the next designer in the queue.

•There are several options to participate beyond ranked room choices.
If you indicate you are open to working on an alternate space in the case your 4 preferred rooms have already been assigned, you will be called in the order of ranked points to be offered an alternate space. (If you indicate that you don't want to be considered for rooms beyond your 4 preferred rooms and they have already been assigned you will not be called.)
The chapter wants to be inclusive and collaborative so designers are encouraged to team up. Two designers can partner on a space together.
Submit your work to be considered in the Portfolio Review process.
Portfolio Review Process
Submit your blind portfolio digitally accompanied with your bid form to the ASID office by July 1, 2023. In order to ensure anonymity, no branding or identifying information can be included in portfolio submissions and portfolios with identifying information will be disqualified.
The portfolios will be judged by an independent panel from another chapter.
If your portfolio is selected you will be awarded one of the following: a room based on your choice, a room pre-selected by the committee, and a room based the choice of the homeowner. If your portfolio is not selected, your bid sheet will follow the regular assignment process.
Portfolio Submission Guidelines
1. Fill out bid sheet with room preferences (include points In case your portfolio is not selected)
2. All project images must not be branded in anyway. Copy images onto a flash drive. Do not label your flash drive, but submit in an envelope with your bid sheet marked with your information. Attention to ASID Admin. (ASID office will be logging flash drives and numbering them to be able to match portfolio selections when awarded).
3. Submission of images.
If only submitting for one specific room – no more than 5 projects should be submitted. Project photos should reference similar type spaces from previous work.
If you are interested in kitchen or a living space, maximum 8 projects to be submitted, with photos referencing similar type of spaces from previous work.
4. All materials must be submitted in this format to ASID office no later than 5 pm June 30.
5. An independent judge from another ASID Chapter and the homeowners will be selecting the chosen portfolios and you will be notified July 10.
6. For those not chosen, you will automatically move to the point system for room selections.
7. Points will be verified by Administrator and Committee before awarding rooms.
If you chose not to submit a portfolio – submit bid sheet to ASID office not later than 5 pm June 30.
Awarding of Rooms
Rooms will be awarded week of July 10. You will need to be available by phone on July 10 to accept your room via phone. Should your spaces you selected are not available, you will be contacted to see if you would like to do a different available space on that day. If we can not reach you, we will move to the person with the next highest points (you can provide multiple ph#'s for us to reach you).
**July 17 is a required Kick-off for those selected to do a room in the Design Home 2024. At that time deposits are due as well as signed contracts.
IMPORTANT DATES
2023
May 23 ASID Annual Meeting (at house), evening event
June 15 Walk-thru for members and non-members (at house)
July 1 Submissions due for portfolio review and points
July 10 Award portfolio rooms
July 10-14 Award all other rooms
July 17-18 Kick-off meetings (at house), scheduled time to talk with homeowner
August 8-9 Design presentations to homeowner/committee
August 16 Designs finalized
September 1 Construction begins

2024
April 3-5 Installation
April 8-9 Photography
May 3-19 Tour dates
Click here to download the Designer Bid Process packet